Connor and Charles Lee's last conversation
Connor: Hgggrrrggrrr

Lee: …

Connor: Ghhhrrrhhnnnn

Lee: …

Connor: Hhhhnghhn *kills Lee*

Lee: ARGHNGH! *dies*
Merry christmas and happy suffering 
Assassin's Creed parody of Outer Space Guy
Ridiculously Photogenic Altair
Ezio&Cesare Quest aka Ezio&Cesare dancing deadly tango around the world
GUYS, SHAUN'S BLACK SWEATER.

I BET HE WAS A WARDROBE FULL OF SWEATERS ALL THE COLORS OF THE RAINBOW.

your bet is his command XDDD

Oh God. You are perfect.

Not yet. I've been stiring his closet and I found this with a "for special days" label



That's the shirt he came out to Desmond in.
Can I add some sweaters?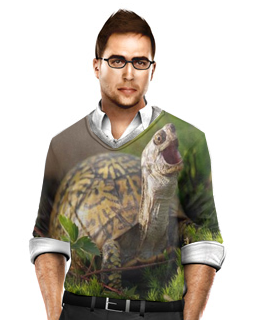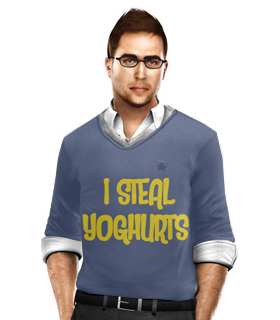 AC:R picspam and some thoughts part 2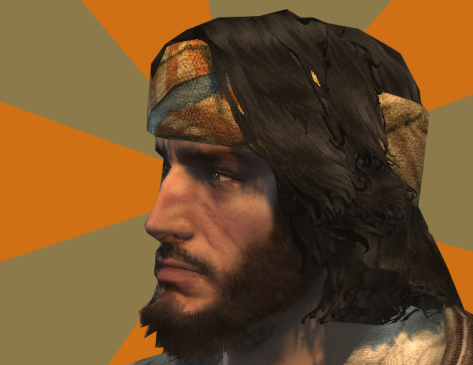 Second part of thoughts, screencaps and photoshopped pictures.
(mainly random scenes, Yusuf's ass, beating the crap of minstrels and rage at Altair's third memory)

FIRST PART HERE
Be careful, spoilers and bad English bekause I cannotto spike dis lenguag weri wel.
Shaun discovering for the first time that Rebecca is a woman.
AC:R picspam and some thoughts
Assassin's Creed: Revelations - thoughts, (photoshopped) screens and tutorial: how to waste time in this game.
First part (and maybe the last), may contain spoilers so be careful.
Sorry for my awful English.